Helicopter Flights
Scenic Flights
On demand scenic flights operate daily around the Taupo region including the Tongariro World Heritage Park.
Combos
Nothing is impossible in a helicopter – let your imagination take you wherever you want to go and if not, here are some ideas:

Four hours jammed full of adventure! 4Play is the ultimate adventure combo.
A totally exhilarating helicopter/jet boat combo.
What happens if you take a helicopter and a bunch of lunatics with paintball guns and put them together? A lot of fun.
Food & Wine
Combine the exhilaration of a helicopter flight with fine wine in a spectaular setting: Food and Wine
Motorsport
Formula Challenge
In conjunction with Formula Challenge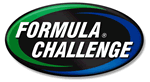 Full day helicopter usage following the rally - Overnight accommodation at Raglan, and return transfers the following morning. Read more...
Heli-Fishing
Your access to the ultimate fly fishing adventure. The central North Island has outstanding wilderness rivers offering true trophy fishing in some of the best pristine New Zealand wilderness areas. Read more...
Weddings
Imagine the feeling of being flown exclusively into your wedding location by the team at Helistar Helicopters. Yes...you can sit back and enjoy the breath taking views while we chauffeur you in style! Read more...
Golf
Combine the magic of a scenic flight with golf at one of the North Island's premier courses: