Scenic Helicopter Flights
The Voyage
The epic choice; a non-stop adventure flying over snow covered mountains, crystal clear rivers and wild horses in the Tongariro World Heritage Park.  We will land beside a secluded mountain stream so that you can get out and take a peek at some trout before taking off again to make the journey to Ngauruhoe (Mount Doom in the Lord of the Rings Trilogy) and the Tongariro World Heritage Park.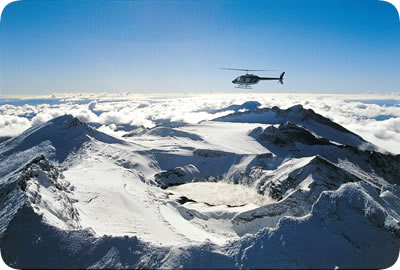 Price: $995.00 per adult, $645.00 per child
Note: All flight times are approximate. Minimum of adult fares apply for each flight unless otherwise stated. Child fares apply up to 14 years of age. Rates are valid from 1st October 2009. Gift vouchers available!