News
Sucessful Locals Day
26 March 2008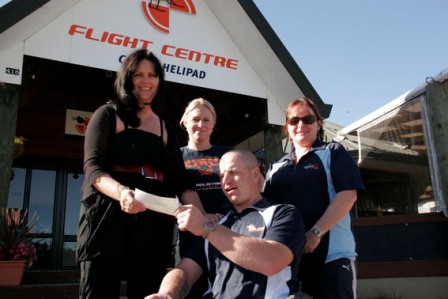 Helistar Helicopters Local's Day, held in great sunshine on Saturday 15th March was a big success!

Making a record day for Helistar, flying nearly 600 passengers in over 100 flights. It was smiles all round for happy locals after experiencing the Huka Falls by air.

Helistar donated all profits, being $7500, to Chance Anderson of the 2nd Chance Trust. This money is going towards his stem cell surgery in China at the end of the year.