News
Great day out for all at Helistar
24 March 2009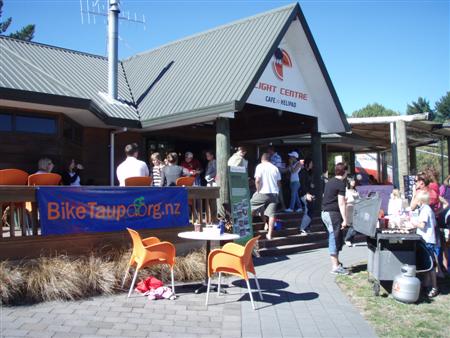 What a great day we had at Helistar Helicopters on Saturday!
Hundreds of Locals flew with us and had a fun time, making the most of the fantastic weather, great entertainment and much excitement for the kids as well!
Bike Taupo were manning the BBQ while the girls from the Shine Programme were busy answering questions and making sure everyone was well looked after.
As a result of the day $2000 each was donated to the 2 recipients.
Tina King Office Manager says "Despite the challenging times we had a great turn out of locals for a fun day at Helistar and both organizations were absolutely rapt to be given as much as they were"