News
Mount Ruapehu Eruption
26 September 2007
On-lookers said it 'made no noise', instead only 'lit up the sky'. Known as a Blue Sky eruption, there was no warning of this, whatsoever. Stones and rubble have been reported to have been thrown further in this eruption than the last eruption, which was in 1995. So the ferocity was definitely there.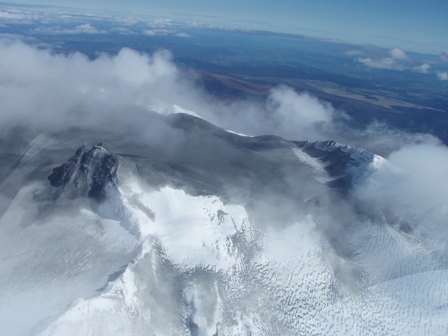 Helistar Helicopter had a busy day flying passengers to see a birds eye view of the activity. Views from the top of the crater lake were spectacular, showing a sizable area of black ash and debris. With a laha flow directly down into the Whakapapa ski field, which is reported to be closed for 5 days as a precautionary measure.
Those who flew with Helistar today, came back ecstatic about seeing the after-math of an eruption, less that 12 hours after the event....not everyday do you get that opportunity!