News
Helistar: Preferred carrier for International Moto
23 October 2008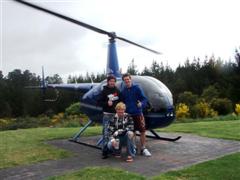 Taupo's annual International MotoX Extravaganza hits Digger McEwen park this weekend and Helistar Helicopters is proud to support this huge International event.
5 International Riders are competing in Taupo, which grows in popularity every year. NZ's own Josh Coppins must be the crowd favourite to take out the MX1 on Sunday.
Helistar Helicopters is proud to fly these riders, giving them some time out from a busy international MX schedule to take in the beauty the Taupo area has to offer.
Check out MX riders Billy MacKenzie, Jason Dougan & Junior International Matiss Karro before their sceinc flight today!