News
Hilltop School Fly to School Fundraiser 2009
15 September 2009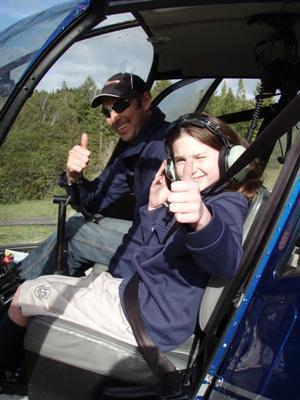 Check out Charlotte Forsyth doing the big thumbs up before heading up and away to be flown into her School this morning!
Charlotte was a winner in the Hilltop School annual Ride to School Fundraiser, she chose to take her brother Ben and mother Sue along for the ride, where they arrived in style with Helistar's Chief Pilot Bruce at the controls.
Congratulations Charlotte !
Helistar Helicopters is proud to support local schools & community events.