News
3 Lucky kids flown to school!
08 May 2009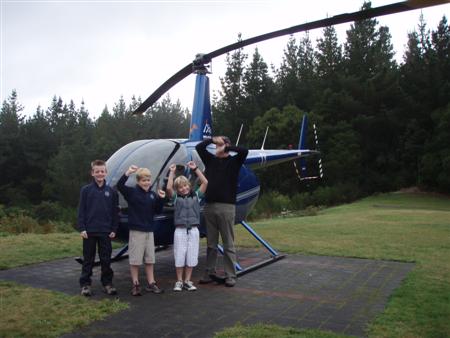 As part of our Locals Day promotion Helistar ran a colouring competiiton for 3 lucky kids to win a helicopter flight to school. Another 3 names were drawn out of a lucky prize draw run on the day to join them.
This morning the first 3 winners arrived in front of their whole school like Rock Stars!
Zac Mayall from Lake Taupo Chrisitan School was the first to be dropped off - he rode in the front seat next to Adrian our Pilot. Seats were swapped around so then...
... it was up and off again to Hilltop School where Henry Brown and Thomas Milne landed on the top field in front of the whole school.
What a buzz!
Look out for more excited kids when another 3 winners get flown to their schools this Monday morning...