News
Family Deals are Back !!!!!!!!!!!!
22 December 2009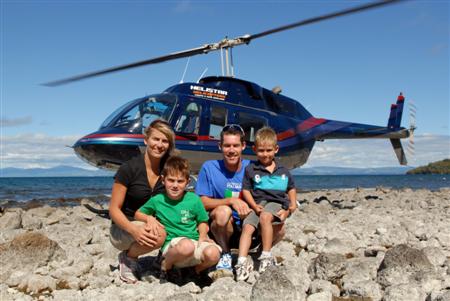 Yes it's true - The Helistar Family Deal is back ...
You can fly as a family and save lots of money this summer.
It's great value has a WOW factor and lots iof fun.
So don't leave the Country until you've seen the town, our TOP Town - TAUPO !!!
We also have Gift Vouchers available now ... if you are stuck for ideas to buy for that Someone Special ...
Just call us on our 0800 number, thats 0800 435 478 and talk to one of the friendly team here at Helistar !