News
Chief Pilot takes Dancing title!
04 November 2008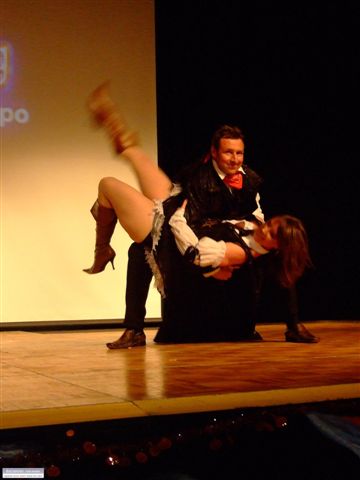 Helistars Owner & Chief Pilot has many talents and he's just added dancing to his list!
Bruce Lilburn and partner Linda Jacobson from Ceroc Taupo, won the prize on Friday night at the Great Lake Centre for their highly entertaining and technically difficult routine.
Bruce completed many high lifts and bold moves in the cowboy styyle segment that had the crowd tapping their toes.
Almost 400 people attended the inaugural fundraiser for Wairakei School, with funds raised going toward shifting the local Community Hall to the School grounds.
Wairakei PTA member & event organiser Nicole says the interest in the event was slow at first but rapidly gained momentum and ended up being a sell-out! Feedback from the party-goers that attended on Friday night said it was a great night and gave it 10 out of 10.