News
More FM work experience with Helistar Helicopters
01 April 2010
More FM radio presenter, Andrew Leiataua, spent yesterday morning (Wed 31 Mar) at Helistar Helicopters and the Hub Cafe on work experience. Throughout the morning Andrew carried out varied tasks from making coffee and toasties for cafe customers to pre-flighting and flying in the helicopter. Andrew broadcasted regular live feeds; interviews with CEO Nicole Lilburn and Managing Director Bruce Lilburn as well as a live broadcast from the helicopter. He was a hard worker and welcomed member of staff by the end of the day. Thanks also to Carla and Shannan from the More FM crew.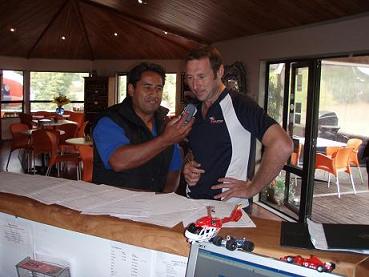 Andrew interviewing Managing Director & Chief Pilot Bruce Lilburn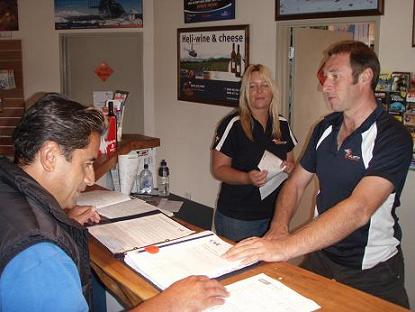 Bruce briefs Andrew on the rules and regulations of the Civil Aviation Authority. A lot of information to take on board in 5 minutes!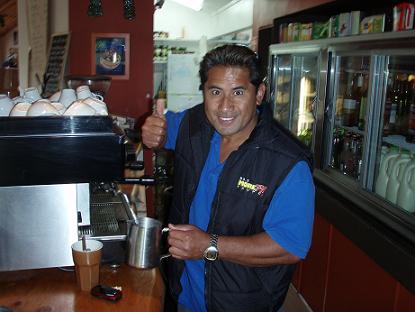 Andrew in the Hub Cafe making coffee
Pilot Paul gives the More FM crew a briefing on Helicopter Safety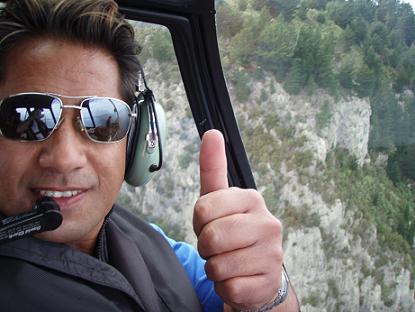 Andrew gives the thumbs up whilst doing a live broadcast from the Helicopter on our Heritage Trail flight.