---
About the Company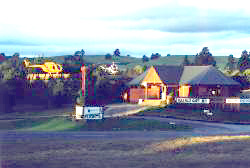 The renowned Helistar experience, provides both breathtaking and exhilarating enjoyment to cater for everyone; with rides for the family, the timid, the young at heart or the pure thrill seeker. These are not just scenic flights, nor are they merely a helicopter experience, Helistar incorporates their own unique brand of entertainment to remember and enjoy. Helistar Helicopters Ltd began operations in 1991 and are proud to have flown thousand of visitors in secure comfort with a perfect safety record. Helistar's experienced pilots are on board 7 days a week, all year round, to fly you on the journey of a lifetime.


---
About the Helicopter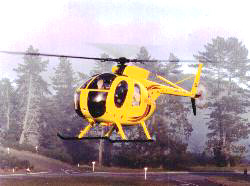 The incredibly maneuverable Hughes 500 helicopter became famous for it's deer catching exploits in New Zealand in the 1970's and this maneuverability is a feature you will recognize and appreciate during your flight with Helistar. The Hughes 500 will give you the ultimate helicopter experience available, due to its stable, smooth qualities and excellent visibility, offering all passengers their own impressive window view. This extremely versatile helicopter seats 4 passengers, (+ pilot ) couples can experience the flight together in either the two front or back seats.

---
| HOME | Site Map | Contacts | NEWS |
| Intro | Flights | Events | About Us | Caf� | Photos | Links |