Scenic Helicopter Flights
Mountain Magic
A truly magical experience!  This journey takes in Lake Taupo's scenic spots on the way to Mount Ruapehu's steaming Crater Lake, set amongst snow covered peaks.  You will be able to photograph the stunning lava flows, glacial valleys and colourful volcanic formations that are only visible from the air.  Enjoy an alpine landing in the Kaimanawa ranges before heading back up the shoreline of Lake Taupo on your way back to the Helistar Flight Centre.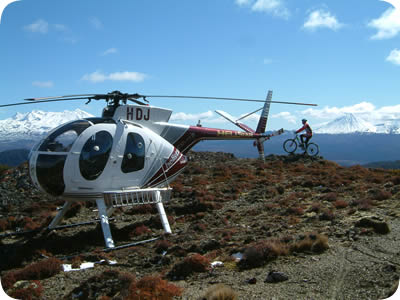 Price: $599.00 per adult, $399.00 per child.
Note: All flight times are approximate. A minimum of two adult fares applies for each flight unless otherwise stated. Child fares apply up to 14 years of age. Rates are valid from 1st October 06. Gift vouchers available!