Poronui Retreat
Poronui Ranch is a rustic yet exclusive lodge, nestled in a secluded mountain valley just a fifteen minute helicopter flight from Taupo. The 16,000 acre property is the ideal venue for a romantic getaway, to celebrate a special occasion, try your hand at fly fishing or just kick back and relax.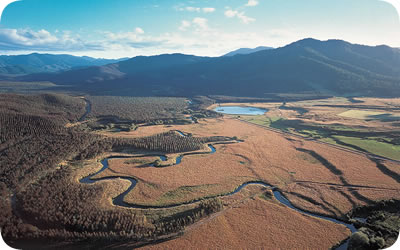 There are a number of options and here are just a few of our favourite suggestions:
The Stables Retreat – approximately 3 hours
Robinson 44 – max 3 person - $1,095.00 (GST inclusive)
Long Ranger – max 6 people - $1,570.00 (GST inclusive)
Take time out of a hectic schedule or just feel the uniqueness that is Poronui by flying in from the Helistar Flight Centre to land on the lawn at Poronui's Stables. Your waiter will be waiting for you with a glass of bubbles, the table will be set with crisp linen and your ultimate dining experience will begin. A superb menu will be cooked for you and you alone. Pure exclusivity.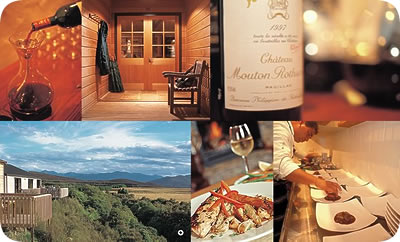 BBQ option available
Upgrade to a partners massage for an additional $125.00 per person
Safari Camp Seclusion
Maximum of four people.

Robinson 44 – max 3 person - $1,350.00, GST inclusive
Long Ranger – max 4 people - $2,000.00, GST inclusive
Fully catered $500 per person
Self catering $300 per person
Fly in to Poronui's Lodge and be escorted either in a 4 wheel drive vehicle or on horseback through the unspoilt wilderness to your accommodation for the night – the Safari Camp, rustic five star luxury. Service is on tap should you wish, if not, you will find a full fridge to create your own culinary delights, all in front of the open air log fire and on the edge of the Mohaka River. The ultimate nights sleep awaits you…awake to a relaxing breakfast and the morning to yourselves to just enjoy the atmosphere that is Poronui.
Guided trek from Stables to Camp
$300.00 per person.